Primal Conflict Wrestling is proud to be part of the 2019 Chesterfield County Fair, as we present "Fair Warning" on Wednesday, August 28.
The Chesterfield County Fair takes place August 23 through August 31 at the Chesterfield Fairgrounds, located at 10300 Courthouse Road in Chesterfield, Virginia.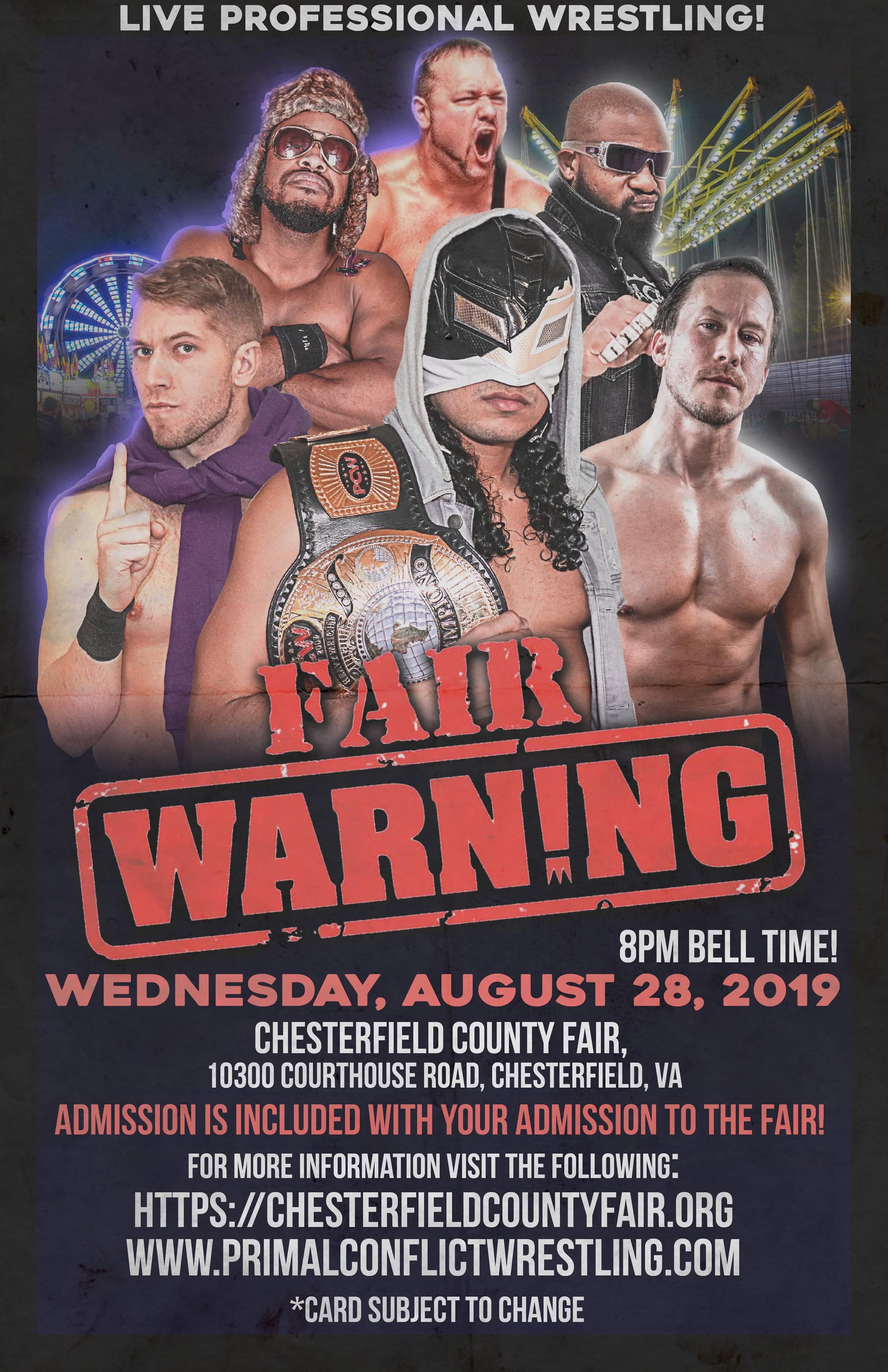 This year's Chesterfield County Fair will feature several musical acts, a rodeo, a 3 ring circus, and other entertainment offerings during the nine day festival.
Primal Conflict Wrestling takes center stage on Wednesday evening with the action kicking off at 8pm.
Stars in action include Primal Conflict Wrestling Champion Fenix Fury, Primal Conflict Wrestling Television Champion Dirty Money, Bobby Shields, "The Champion of the 1%" Logan Easton LaRoux, Black Wallstreet, "The Pain Train" Preston Quinn, Ken Dixon, among others.
"The Richmond area has such a rich tradition of professional wrestling going back to promoters Bill Lewis and Jim Crockett and the NWA of the 1940's," stated Primal Conflict Wrestling promoter Tyler Cates, "we look forward to adding our chapter to that storied history starting on August 28 in Chesterfield."