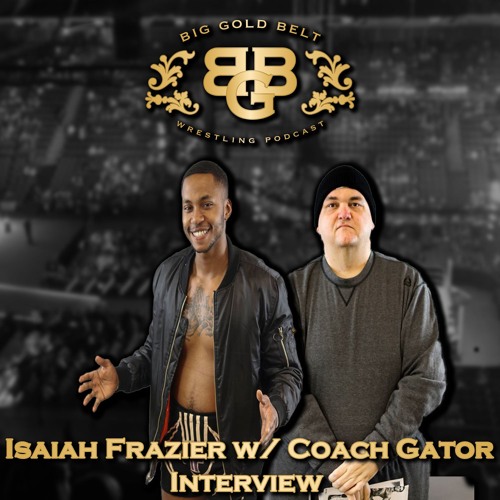 Today on the Big Gold Belt Podcast, The #BGB Crew has special guests: "The Gifted" Isaiah Frazier along with Coach Gator
We interview Isaiah Frazier ahead of his biggest match of his career as he faces Nick Aldis for the NWA Heavyweight Championship June 9th at Nova Pro Wrestling #CommonWealthCup
Isaiah is who resides in Maryland started boxing when at an early age before starting football and wrestling in high school4
With his grandfather being his motivating to pursue professional wrestling he stuck with that since the age of 18 where it holds a special place in his heart.
Coach Gator has been recruiting & training some of the top talent in some of the top wrestling territories all over the U.S & looks to take Isaiah Frazier to the top!
Follow their social media pages below
Twitter: twitter.com/GiftedIF
Instagram: https://www.instagram.com/isaiah_frazierpf/
Twitter: twitter.com/TheCoachGator
* Please Subscribe, Click that notification bell & Like the video if you enjoyed !
Be sure to leave comments in the comment section below
www.youtube.com/c/BigGoldBelt
* Be sure to visit us at biggoldbeltgroup-3cc980.ingress-alpha.easywp.com/
Any and all Feedback is greatly appreciated!