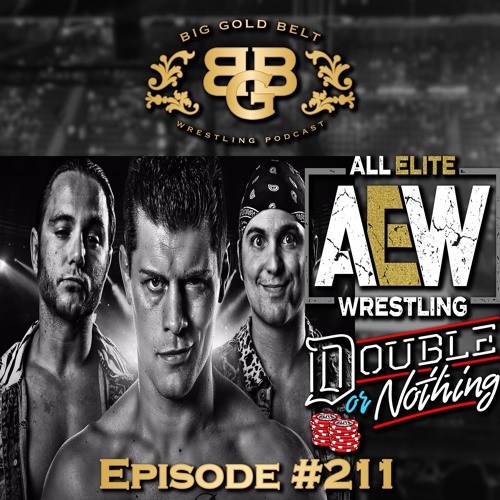 Today on the Big Gold Belt Podcast, The #BGB Crew get together for this weeks latest episode 211
Topics for today's show include:
As free agency hits for many big names:
It's now official. On the latest episode of the Elite's Being The Elite YouTube series, Cody Rhodes, the Young Bucks and Hangman Page officially announced All Elite Wrestling. We speculate on whats next
The suspenseful episode culminated with the four men standing outside the Tokyo Dome as the countdown clock they've been teasing expired. After an initial pause in which it appeared they waited "4 months wait for nothing," they realized something was coming through on their phones. Cody and The Bucks displayed Double or Nothing, which will be the first live show under the AEW banner. Cody said, "Hangman, show us yours." Hangman Page's screen showed something else: the All Elite Wrestling logo.
We also cover possibles for New Japan Pro Wrestling (njpw) Wrestle Kingdom 13 (WK13) and whats next afterwards.
* Please Subscribe, Click that notification bell & Like the video if you enjoyed !
Be sure to leave comments in the comment section below
www.youtube.com/c/BigGoldBelt
Become an official #BGB Patreon – www.patreon.com/BigGoldBelt
* Be sure to visit us at biggoldbeltgroup-3cc980.ingress-alpha.easywp.com/
Any and all Feedback is greatly appreciated!