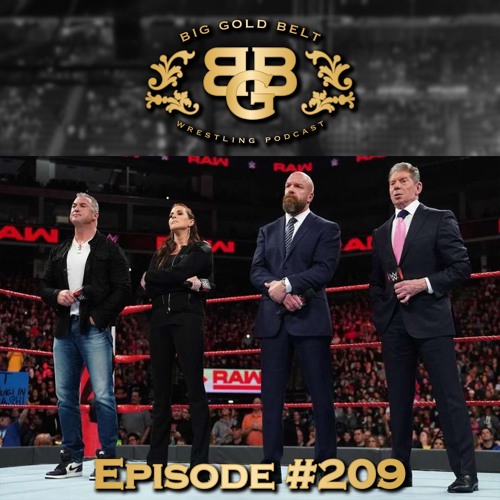 Today on the Big Gold Belt Podcast, The #BGB Crew get together for this weeks latest episode 209
Topics for today's show include:
-Vince McMahon shakes up the WWE
they've promised to listen to the WWE Universe and give the people what they want. That includes fresh matchups, and fresh Superstars too. We discuss the possibilities
– 6 new NXT call-ups: How successful will they be?
– Mustafa Ali and official Smackdown Live roster member, Will he be able to thrive?
– And other news with ROH and WWE houseshow booking and much more!
* Please Subscribe, Click that notification bell & Like the video if you enjoyed !
Be sure to leave comments in the comment section below
www.youtube.com/c/BigGoldBelt
Become an official #BGB Patreon – www.patreon.com/BigGoldBelt
* Be sure to visit us at biggoldbeltgroup-3cc980.ingress-alpha.easywp.com/
Any and all Feedback is greatly appreciated!