All Elite Wrestling on TNT with Chris Jericho, Jon Moxley, Brandi Rhodes and more
Friday, October 4 from 4:15pm to 5:15pm at the Javits Center in Room 1A10 

All Elite Wrestling (AEW) is giving fans a new wrestling experience for the first time in 20 years. AEW is about more than wrestling. It's a movement fueled by fans, offering fun, gripping and authentic athletic matches every week. AEW's diverse roster of world-class wrestlers is poised to bring a new spirit, freshness and energy to wrestling. Join Chris Jericho, Jon Moxley, Brandi Rhodes, Awesome Kong (Kia Stevens), Nyla Rose and Jungle Boy (Jack Perry) for a ringside view of the revolution on TNT, which premieres live on Wednesday, October 2 from 8:00pm to 10:00pm ET.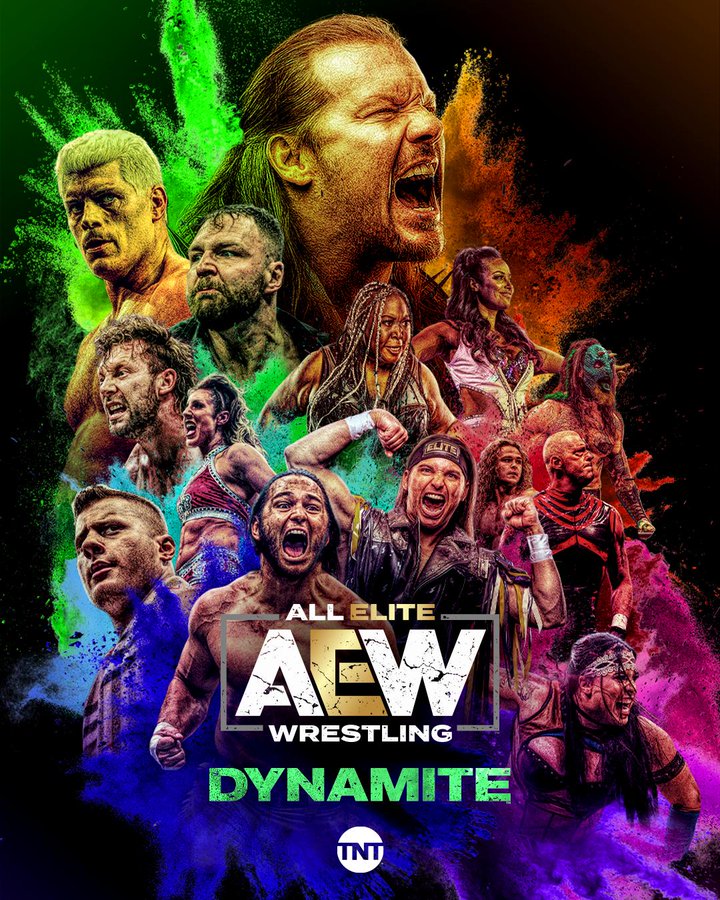 About TNT
TNT, a WarnerMedia Entertainment brand, is basic cable's #1 network in primetime among young adults and is home to some of television's most popular slate of original series, including The Alienist, Animal Kingdom, Claws, I Am the Night and the upcoming sequel The Alienist: The Angel of Darkness. TNT's forthcoming, premium unscripted series include Shaq Life and the live, multiplatform event Chasing the Cure. TNT also presents popular shows such as Bones and Castle; primetime specials and sports coverage, including the NBA and NCAA Division I Men's Basketball Championships and the forthcoming, professional wrestling league All Elite Wrestling (AEW). 

Website: www.tntdrama.com